As a lakeside town it's appropriate that Sandviken has many different water activities to offer regardless of season, such as fishing!
For example, the lake "Storsjön" with abundant fishing that attract thousands of visitors each year.
The fishing in Sandviken is renowned and attracts anglers from all over the europe.
Sandviken has also one of the best lakes for walleye fishing in Sweden and the lake "Hamptjärn" has a handicapped accessible facility for " put and take " fishery.
In Gysinge you can find the beautiful and fish-rich rapids around Gysinge Bruk and part of Färnebofjärden. Best known for the enjoyable grayling fishing in Sweden's southern-most natural grayling rapids.

For more information about fishing in Sandviken, visit the website: http://sandviken.se/kulturfritid/naturochfriluftsliv/fiske.4.195dd5bf9174c73697fff1986.html

or contact Sandviken's Tourist Office: +46 026-241380, e.mail: turism@sandviken.se
Show more
Hotel
Distance: 16.5 km
Welcome to Scandic Gävle Väst Scandic Gävle Väst, the family-friendly hotel, is located close to nature and only 10 minutes from downtown Gävle.
Hotel
Distance: 9.3 km
This is a place where you can enjoy life and find the perfect balance between activity and relaxation So lose the tie, kick off your high-heels and experience our friendly service.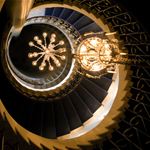 Hotel
Distance: 4.7 km
"Discover the outdoor life in Gästrikland, we will lead you on. With Kungsberget, Högbobruk and Storsjön around the corner, we want to offer our guests the possibility to recover, activate and evolve.""