Gästrikeleden, Fäbodleden och Lenåsleden are three trails in Sandviken that go through a varied terrain with pine heaths , lakes, swamps and hills.
Show more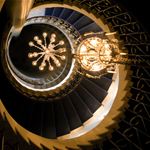 Hotel
Distance: 5 km
"Discover the outdoor life in Gästrikland, we will lead you on. With Kungsberget, Högbobruk and Storsjön around the corner, we want to offer our guests the possibility to recover, activate and evolve.""
Hotel
Distance: 2.8 km
This is a place where you can enjoy life and find the perfect balance between activity and relaxation So lose the tie, kick off your high-heels and experience our friendly service.
Hotel
Distance: 17.7 km
Welcome to Scandic Gävle Väst Scandic Gävle Väst, the family-friendly hotel, is located close to nature and only 10 minutes from downtown Gävle.